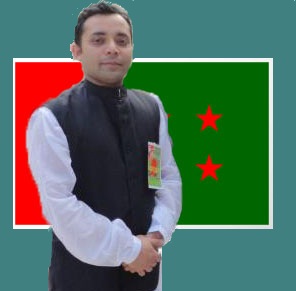 We are: bold, dynamic, relentless, straightforward
If you are here, then you already know so many things about us. Welcome to our website. It's been long time we established our Ireland Awamileague organisation. We remember our ad hoc committee, where there were only 5/6 people. But look at now there are now several. Descent number of people now active in Ireland Awamileague. We are here to protect our people rights, to protect our people from any kind of misery that we always face in foreign life. Adapt with foreign culture is not so easy, but we have to do that. English Naturalist 'Charles Darwin' once said: "Natural selected" means struggle for existence. To survive you have to struggle. Survival for the fittest. People and animals are doing that from beginning of the life. Each of them have worked together as a team on their own side. Therefore, whatever we are now doing is team work.
Our Mission and Objective
Who are We: We are Bangladeshi people. There are students, Irish citizens, workers, Highly educated people, teachers, Businessmen, social workers among us but we are all follower of Bangobondhu Sheik Mujib who was a great leader Himself. We follow His Path, Model, Moral and His principle for the people those have been shown in 60s and 70s.We are not a charity organisation but we are political Organisation.
What do We do: Bongobondhu Sheik Mujib knew how to fight back for people rights. We do that same. We do not look at our own interest. It is the people interest that we take care of. Where charity organisation fails to do anything we start from there. From the beginning we have several successful projects those have been done very carefully because those were related to our people. Such projects are meeting with local politicians this include Irish MPs, Local party head, Local Businessmen, Local Social Worker etc. A very long time before Bangobondhu Shiek Mujib taught us how to face difficult situation for the shake of the people. He taught us face the truth and let it become one of your oath. He also taught us Human life is not for enjoy but for doing something reasonable for people. That is still our pathway even until now.
Our main activities related to people interest. Making life easier for them. We have divided our Mission and Objectives into two parts. Long-term and Short-term. In long-term it is involve with transit issue, creating diplomatic relationship between Bangladesh and Ireland, Increase business and Trade between two countries, Labour market access, Irish Embassy in Bangladesh, Creating Cultural bridge, Sports Exchange, etc.
In short-term it is related to sort out passport related issue, personal issue with Immigration (It can differ), Unite the Bangladeshi Community, Sort out personal issue, attending community activities, Improve the performance of Ireland Awamileague, etc. We count something that is possible to sort out very soon as a short term agenda.
Our another job is to keep the Jamaet Islami in bay. Such a fake religious Businessmen are always dangerous for the society. We are now currently looking into the structure of bringing the War Criminals (animals) to the justice and how can we help the BD Govt on this issue. We must and you must participate in this issue.
At last, I am proud just to be a member of such organisation whose leaders worked and still working to change the every Bangladeshis lifestyle. We will and Ireland Awamileague always will be the side of the people. Together we can make better place and better life for every Bangladeshi people.

Joy Bangla Joy Bongobondhu, Alak Sarker Organising Secretary Of Ireland Awamileague