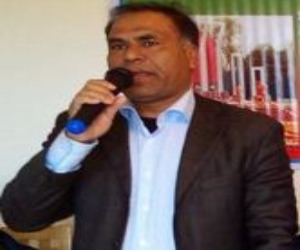 Dear Expatraite Bangladeshi,
Welcome to our website of Ireland Awamileague. It is good see Ireland Awamileague has build up with great inspiration, positive behaviour, attitude and hard work. Our intension is to focus our culture, set up an embassy in Ireland, relationship build up with foreign countries which we have done we believe, trade and politically attached to host political parties, gathering information as much as possible on this website that can make awareness to people about our culture and we are up to.
We are also inviting expatriate Bangladeshi who bears moral of Bongobondhu Shiekh Mujibar Rahaman to become part of our Party. We want to perform well with your co-operation and inspiration and grow up our party as a trusted, logical political party among our communities.
In recent days Our respected European Awamileague President Mr. Anil Das Gupta visited Ireland and we have requested for Bangladesh embassy to set up in Ireland. Our respected Anil 'Da gave us His word that He would talk about this with our Honourable Bangladesh Prime Minister Sheikh Hasina. So we are keep working on this if we can do this then it will be great achievement for all of us.
Recently Bangladesh has gone through the terrorist attack, target killings etc. Our GOVT is taking appropriate action on this in Bangladesh. Although it is a global issue now but we need to be alert on this that no members of our Bangladeshi community get involved in this. Such a terrorist will damage our reputation and our honour as a Bangladeshi. If you have any information about anyone then please let us know. We are peaceful nation and love to live in peace. Your little help can save peoples life and our honour.
Bangladesh is rising. Despite of Opposition cruelty (BNP Activities in the name of so called struggle throwing Petrol bomb in Public Bus or Car, Killing so many people, cutting plenty of road side trees and throw them on the road) Our GOVT have achieved more than 7% of GDP that is impossible to think in these European countries. There has been record on saving huge remittances. Development work took a place in several districts all over Bangladesh. Bangladesh GOVT lead by our Central political party expected to finish Padma Bridge by the end of 2018 to contribute to increase our GDP. Metro Rail project for Dhaka city is on the way to start. This Metro rail project will help to decrease the traffic jam one of the most important city (Dhaka) of Bangladesh. By the year of 2021 our GOVT has plan to promote our country as a "Middle-income Country".
Finally, I would like to thank you all for your co-operation and hard work. I believe we can advance together and progress and reach to our destiny.

Joy Bangla Joy Bongobondhu, Belal Hossain Secretary Of Ireland Awamileague